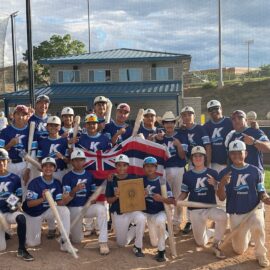 Kado Hawaii 13U Team is World Series Bound
Our Kado Hawaii 13U team just won the regionals in Price, Utah and we will be heading to the World Series in Virginia next week.
I am asking all of you to please help support our Kado Baseball Ohana as we try to bring home a World Series Title for the State of Hawaii and our Kado program.
A gofundme page has been created for the Kado Team. Please help support us!