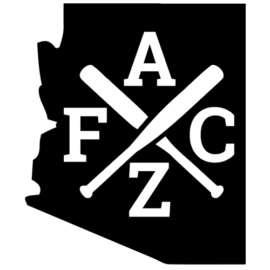 2023 Kado AZ Freshman Fall Classic
Dates: Oct 13, 2023 to Oct 15, 2023
By Invitation Only
Games will be played at Peoria Sports Complex, Surprise, and GCC.
There will be no charge at the gate all gate fees are included in the registration fees for this event.
The 2023 Arizona Freshman Fall Classic is for PLAYERS GRADUATING IN THE YEAR 2027 OR YOUNGER OR BORN ON OR AFTER MAY 01, 2008 (A TEAM MAY HAVE UP TO 5 PLAYERS THAT ARE AGE ELIGIBLE BUT 2026 GRADUATES).
This competitive tournament will begin with Pool Play and then advance to Championship Round for Pool winners. All other teams will play Consolation Games on Sunday.
Showcase Format:
4 game guarantee
Wood Bat or Wood Composite
Games are timed
Ties allowed in Pool Play
Costs:
$475 tournament fee
Non Refundable Deposit $275
Uniform Not Included
Hotel and Airfare Not Included
Must Stay at Team Hotel
Hotel: Freshmen Fall Classic Room Block
Start Date: Thursday, October 12, 2023
End Date: Monday, October 16, 2023
Last Day to Book: Wednesday, September 27, 2023
Hotel(s) offering your special group rate:
Residence Inn Tempe Downtown/University for 189 USD per night
First time Five Tool will cover the event!
Questions: